The family that studies God's Word together - grows together in Christ. That's the premise of this well-constructed Bible study. The interrelatedness of the courses allows the whole family to be immersed in a challenging study at each level with a whole new level of discussion and review as a family. Elements of the Sword series include in-depth study (three layers: aerial, streetview, and under the rug), devotion, guided prayer (using the A.C.T.S. model), Bible memory passages, copying a complete book, detailed diagrams used for both mnemonics and review, and family discussion and reviews (Bonfires). Course components include five levels of worktexts (ages 4-7; 7-10; 11-14, 15+, and parent/leader) plus letter tracing books in four Bible versions (ESV, KJV, NASB, and NKJV). Each level covers the same biblical material at the same time but with varying degrees of complexity and expectations.
Each course studies a book of the Bible (and smallish ones at that). A book is examined from three perpsectives. The Aerial View is an overview perspective. The student reads the book several times; researching the author, historical context and original recipients. The Streetview takes one chapter at a time; combining general observations with in-depth "interviews," searching for Key Words. Peeking Under the Rug allows the student to dig deep to uncover hidden details; looking at original Greek and Hebrew words/meanings and cross referencing for Key Words.
Lessons follow a daily pattern, starting with an On My Knees section that encourages praying, writing (copying a portion of the book), and reading (reading a section of the book). The Investigative portion includes either an Overview study, a Streetview study, or an Under the Rug study (depending on the week) where the emphasis is allowing Scripture to interpret Scripture. The Apply (or Digging Deeper) sections are practical activities or a specific study. The ACTS section is guided prayer, encouraging the student to write out his prayers. The weeks likewise have a consistent pattern spread over two weeks. Book segments (usually chapters) are studied starting with an introductory story/vignette, five days of study each week (two weeks for each chapter) and ending with a Day 10 Diagram that is used as the basis for a Family Bonfire - a weekly family gathering time that provides structured review and discussion. These diagrams might seem to be mere coloring pages but are, in reality, visual representations of what has been studied and serve both as review and a mnemonic.
There are four levels of student books, with a corresponding complexity of expected work. Although all ages copy out the book (youngest trace over letters), read through the book several times, and have Bible memory passages, each level studies the book at their own level. This is where the excellence of these studies will be most appreciated. Students can work independently in their own worktext; yet they come together with other family members for review and discussion. All books utilize the same Day 10 Diagrams which summarize a chapter of the book being studied. Expectations for each grade level grouping are challenging but reasonable. Time requirements for any level is 20-30 minutes daily. Each Student Book is considered a consumable worktext with plenty of space for the student to write daily lessons and you'll want to have one per student. In all but the youngest level there is space in the back for the student to copy out the entire book passage by passage as part of daily assignments (lines with 1/2" spacing) as well as a chart for listing Hebrew and Greek words, their English equivalent and definitions. All levels (including the parent/teacher guide) have sets of perforated cardstock Bible memory cards (4" x 3") provided in the back of the book. Four different Bible versions (KJV, NASB, NKJV, and ESV) are provided.
The Parent/Leader Guide is full of helpful information, if not a specific answer key. There is a chart of Hebrew/Greek words and definitions, a set of completed Day 10 Diagrams, guidelines for each Family Bonfire with notes and creative ideas for activities. The A (adoration) C (confession) T (thanksgiving) S (supplication) prayer model is used throughout the student books and a complete explanation with examples is provided in the P/L Guide.
Tracing Sheets are provided for the youngest sword students rather than blank copying lines in the back of the worktext. Spiral-bound, these books provide the text that is being studied in manuscript print for easy tracing. Text is shown on 5/8" lines with dotted middles and you can choose from four Bible versions (ESV, KJV, NASB and NKJV) These books also include Bonfire coloring sheets which replicate the Day 10 Diagrams. Parts of these diagrams are used as illustrations for various pages and provide coloring opportunities. Accordingly, the worktext for Level 1 has less pages, providing a short prayer, a brief Read & Learn lesson and a Color & Do activity.
If your family is ready to make a serious commitment to Bible study, this is a series to consider. The materials are well-organized and excellent; teacher prep is minimal. Four different Bible versions are supported (ESV, KJV, NASB and NKJV) with memory cards and the tracing sheets available in each version. Levels are designated by ages rather than grade levels and marked on the front cover of each worktext by using the little stick figures one often sees on car windows. Student books tend to be around 300 pgs and all materials are paperback. Tracing sheets are spiral-bound and horizontal orientation. A good set of coloring pencils (Prismacolor Scholars, for instance) will be appreciated as your students complete the Diagrams. ~ Janice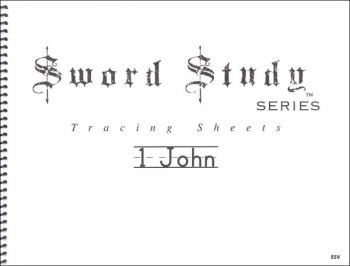 help desk software