World Literature I: Africa and Asia Lightning Literature
Covering world literature from Africa and Asia (specifically Nigeria, Egypt, and Japan) and poetry from many countries. Literature selections include: Things Fall Apart (Chinua Achebe), African poetry selected from This Same Sky, An Artist of the Floating World (Kazuo Ishiguro), Poetry of the Far East selected from This Same Sky, Fountain and Tomb (Naquib Mahfouz), Middle Eastern poetry selected from This Same Sky, an autobiography of a Third-World national (to be chosen and obtained by the student, from a list of recommendations in the Guide), and Poetry as Life Stories selected from This Same Sky.
Lessons include cultural values and worldviews; historical fiction; symbolism; autobiography; themes; point of view; and imagery, repetition, rhythm, themes, and memories and emotions in poetry. The Student Guide includes historical, cultural, and literary background information, comprehension questions, writing exercises, discussion questions and project suggestions, reading lists appropriate to the period or subject, semester and full-year schedules, and a bibliography. The Teacher's Guide is needed if you want the answers to the comprehension questions. It also provides a teaching schedule, teaching and grading aids, and a copy of the writing exercises and discussion questions for the teacher's convenience. The Course Package includes the Student Book, the Teacher Book, and any necessary literature selections not included in the text of the Student Book.
This course is most useful for upper level students who have already taken some literature courses. World Literature I is a prerequisite for World Literature II. Students interested in literature and cultural issues other than those of America and Europe as well as those studying modern world history will be intrigued with this course. It is more difficult than the American and British Literature courses and Speech.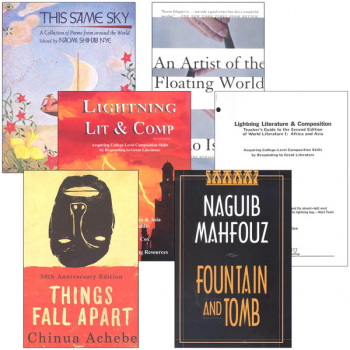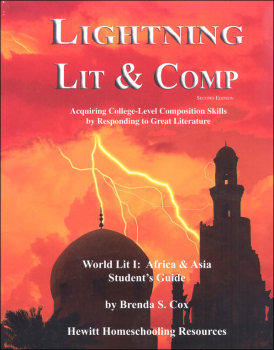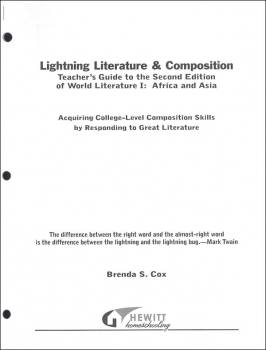 help desk software