British Literature Mid to Late 19th Century Lightning Literature
Covering British literature during the last half of the 19th century. Literature selections include: selected poems of Alfred, Lord Tennyson,
Silas Marner
,
Great Expectations
, selected poems of Lewis Carroll, Lewis Carroll"s travelogue essay "The Silverado Squatters," Oscar Wilde's play
The Importance of Being Earnest
, Sir Arthur Conan Doyle's "The Adventure of the Speckled Band," and
Stalky & Co.
"
Lessons cover conflict, rhyme and meter, local color, theme, genre, and sources of ideas. The Student Guide includes information about the authors, comprehension questions, writing exercises, discussion questions and project suggestions, reading lists appropriate to the period or subject, semester and full-year schedules, and a bibliography. The Teacher's Guide is needed if you want the answers to the comprehension questions. It also provides a teaching schedule, teaching and grading aids, and a copy of the writing exercises and discussion questions for the teacher's convenience. The Course Package includes the Student Book, the Teacher Book, and any necessary literature selections not included in the text of the Student Book.
This course is most useful for the students who have already taken at least one previous high-school level Lightning Literature course and who are interested in British Literature. However, the course can be used by any high school students of any grade without any previous experience in Lightning Literature courses although it is more difficult than the two American Literature courses and Speech.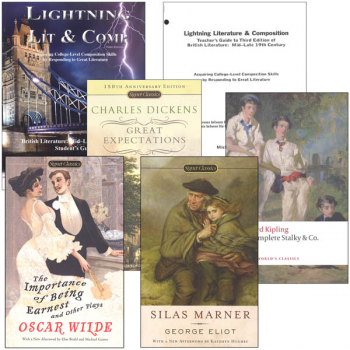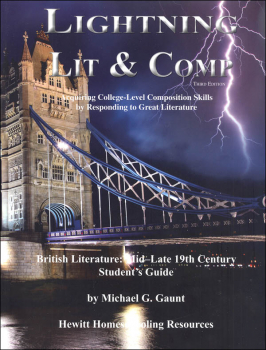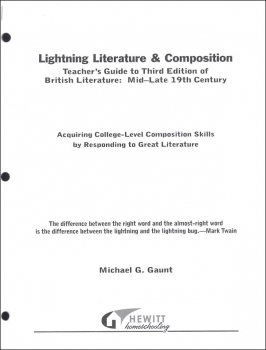 help desk software