Who says memorizing math facts is boring? Let's face it, endless worksheets and flashcards, and even math fact songs can be uninspiring to budding mathematicians. Well, here's a novel approach – actually, more of a "short story" approach. Judy Liautaud has come up with some cute, and memorable, little stories to help fix these facts firmly in the mind's eye, using a visual-memory-association technique that just may work for your blossoming multiplier.
The stand-alone Student Kit contains everything necessary for students to master multiplication facts! The Kit contains three components: The Story Book, the Workbook, and the Clue Cards. Using a story method, the colorfully illustrated Story Book offers nine chapters and an introduction to zero that provide visual clues to a related story that help children associate numbers to math facts (0-9). It also includes a Pre and Post Test. The consumable Student Workbook provides a quick overview for the parent/teacher, a lesson plan outline and black and white worksheets, timed practice sheets, pretest/posttest, and quizzes. The Student Workbook is reproducible for a single classroom or family. Answers are found in the back of the book. The Clue Cards cover multiplication facts 1-9. Double-sided, the math problems are on one side with answers on the back. Trickier problems (math facts 3s, 4s, 6s, 7s and 8s) are illustrated, while the 1s, 2s, 5s and 9s are not. Black and white.
Also available is the complementary Times Tables Activity Book with black and white illustrations from the Times Tables the Fun Way stories that students can color and cut out. Use with or without the Student Kit or Story Book.
We are also offering the Story Book separately for families who simply want to use the stories without the related worksheets or flashcards.
Meeting the needs of visual learners, Times Tables the Fun Way provides all learners with a unique and fun way to master multiplication facts. ~Deanne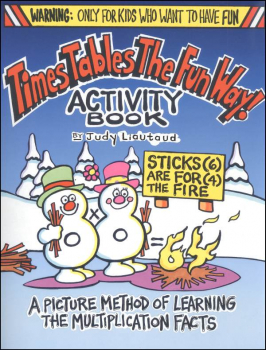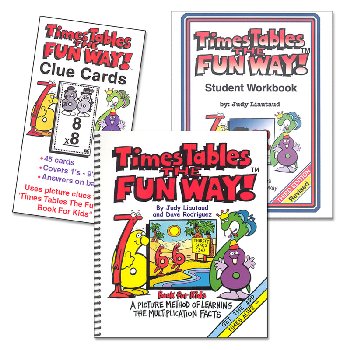 help desk software